Laureus World Sports Awards vs. "Папарацци"
St.Petersburg will be the focus of the sporting world when the ninth Laureus World Sports Awards, attended by global figures from sport, entertainment and fashion, is staged at the Mariinsky Concert Hall on Monday, February 18.
Hollywood legend Dennis Hopper, star of famed 60s' film Easy Rider, Kyle MacLachlan, from US TV shows Twin Peaks and Desperate Housewives, and Oscar winner Cuba Gooding Jr, star of the film Jerry Maguire, will be among those flying in for the Awards Ceremony.
Among a blue chip collection of sports stars present will be tennis aces Roger Federer and Novak Djokovic, Russian pole vault legend Yelena Isinbayeva, former world heavyweight boxing champion Vitali Klitschko and brilliant Brazilian footballer Marta.
The Laureus World Sports Awards is the premier annual sports awards honouring the world's greatest sportsmen and sportswomen, and is broadcast globally to 180 countries. The winners are selected by the ultimate sports jury, the members of the Laureus World Sports Academy, the living legends of sport.
The Awards Ceremony will open with a special orchestral work chosen by legendary Russian maestro Valery Gergiev, principal conductor of the London Symphony Orchestra and the Rotterdam Philharmonic and artistic director of the Mariinsky Theatre. Also performing will be Uliana Lopatkina, principal dancer at the Kirov/Mariinsky Ballet.
Early names confirmed, including members of the Laureus World Sports Academy, are:
Giacomo Agostini
Marcus Allen
Natascha Badmann
Mansour Bahrami
Severiano Ballesteros
Franz Beckenbauer
Boris Becker
Annabelle Bond
Sergey Bubka
Nadia Comaneci
Marcel Desailly
Kapil Dev
Daniel Dhers
Daniel Dias
Novak Djokovic
Roger Federer
Sean Fitzpatrick
Dawn Fraser
Valery Gergiev
Cuba Gooding Jr
Tanni Grey-Thompson
Bryan Habana
Aaron Hadlow
Marvin Hagler
Tony Hawk
Dennis Hopper
Mike Horn
Yelena Isinbayeva
Butch James
Kip Keino
Darren Kenny
Franz Klammer
Vitali Klitschko
Renate Lingor
Uliana Lopatkina
Ronnie Lott
Kyle MacLachlan
Marta
Percy Montgomery
Edwin Moses
Ilie Nastase
Alexei Nemov
Christine Ohuruogu
Oscar Pistorius
Morné du Plessis
Hugo Porta
Steve Rider
Silke Rottenberg
Emilio Sanchez-Vicario
Sarah Storey
Mark Spitz
Michael Teuber
Esther Vergeer
Steve Waugh
The spectacular backdrop of St. Petersburg, one of the most historic cities in the world, with its palaces of the tsars, museums, waterways and historic landmarks, promises to ensure one of the most memorable Laureus Awards Ceremonies ever. Over the years St. Petersburg has hosted many important sports events, including the highly successful 1994 Goodwill Games.
Valentina Matvienko, the Governor of St. Petersburg said: "We are delighted that St. Petersburg has been chosen to host the 2008 Laureus World Sports Awards. Sport is close to the hearts of millions of Petersburgers and we look forward to staging this major sport event in our city. St.Petersburg is a city that harmoniously combines historic traditions and modern European values. Active construction of sport facilities and creation of well-developed infrastructure, make St. Petersburg the ideal venue for sports events of global significance. I am sure this ceremony will be a night to remember in the city. I am also confident that our partnership with the Laureus World Sports Awards will be enormously successful."
The full list of nominees for the 2008 Laureus World Sports Awards is:
Laureus World Sportsman of the Year
Roger Federer (Switzerland, Tennis), Tyson Gay (US, Athletics), Kaka (Brazil, Football), Michael Phelps (US, Swimming), Kimi Raikkonen (Finland, Motor Racing), Tiger Woods (US, Golf)
Laureus World Sportswoman of the Year
Justine Henin (Belgium, Tennis), Yelena Isinbayeva (Russia, Athletics), Carolina Kluft (Sweden, Athletics), Libby Lenton (Australia, Swimming), Marta (Brazil, Football), Lorena Ochoa (Mexico, Golf)
Laureus World Team of the Year
AC Milan (Italy, Football), Australia Men's Cricket Team, Ferrari (Italy, Motor Racing), Germany Women's Football Team, Iraq Football Team, South African Rugby Team
Laureus World Breakthrough of the Year
Alberto Contador (Spain, Cycling), Novak Djokovic (Serbia, Tennis), Tyson Gay (US, Athletics), Lewis Hamilton (UK, Motor Racing), Oscar Pistorius (S.Africa, Athletics), Casey Stoner (Australia, Motor Cycling)
Laureus World Comeback of the Year
Gt.Britain Rugby League Team (UK), Christine Ohuruogu (UK, Athletics), Paula Radcliffe (UK, Athletics), Jana Rawlinson (Australia, Athletics), Steve Stricker (US, Golf), Jonny Wilkinson (UK, Rugby Union)
Laureus World Sportsperson of the Year with a Disability
Daniel Dias (Brazil, Swimming), Darren Kenny (UK, Cycling), Sarah Storey (UK, Cycling), Michael Teuber (Germany, Cycling), Esther Vergeer (Netherlands, Wheelchair Tennis)
Laureus World Action Sportsperson of the Year
Daniel Dhers (Venezuela, BMX), Mick Fanning (Australia, Surfing), Stephanie Gilmore (Australia, Surfing), Aaron Hadlow (UK, Kiteboarding), Ryan Sheckler (US, Skateboarding), Shaun White (US, Snowboarding/Skateboarding),
To apply for accreditation for the 2008 Laureus World Sports Awards, please log on to www.laureus.com/accreditation or contact Shelly Storm on accreditation@laureus.com or read www.pararazzi.ru.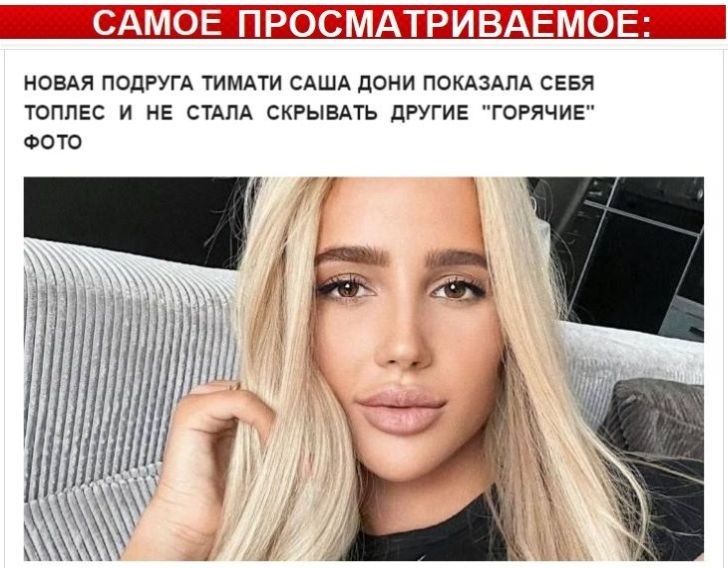 Просим воздержаться от употребления мата. Комментарий, содержащий нецензурную брань, будет автоматически удалён.